Content activities are high-weight activities you can log when members publish a piece of content relevant to your community.
It wasn't possible before to set the content publication date from the Orbit dashboard to properly attribute content published in the past by your community members.
We've added a date picker where you can now set the publication date when adding content to a member profile.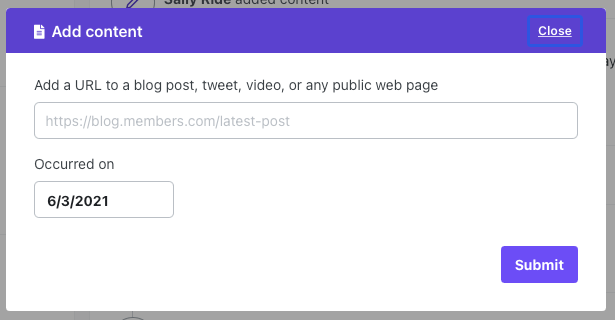 Note: The Orbit API already supports adding the publication date on content activities via the
occurred_at
field.