The filters widget is now organized into five categories to more gracefully support all the different filters that are available to you.
Most importantly, Community and Tags are two categories with additional filtering capabilities.
The Community filters make it possible to toggle in and out different types of members in the community.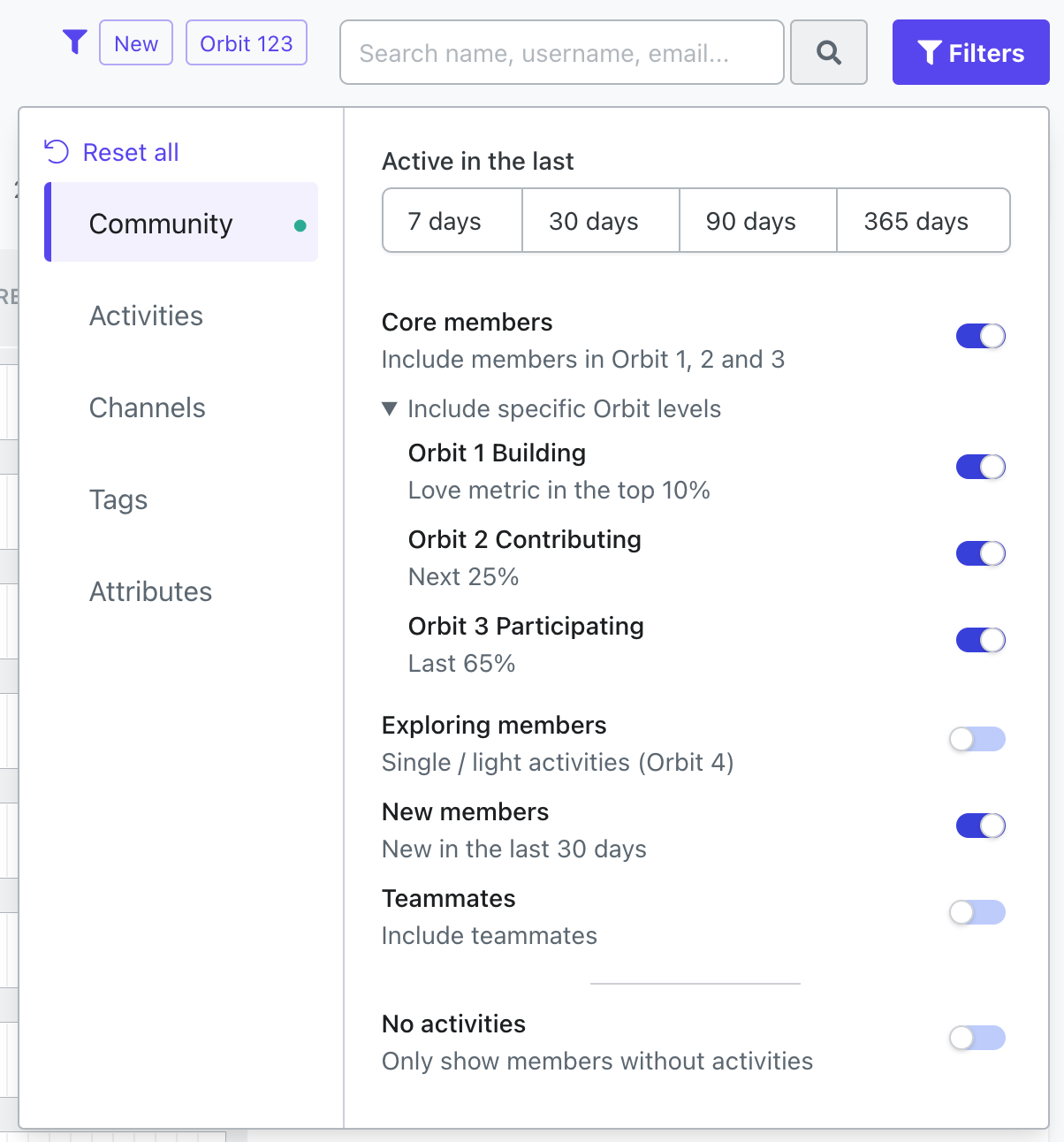 You can now do a few things:
Easily separate new from returning members (remember, new orbit levels contain only returning members)
Separate lightweight members in Orbit 4 from everyone else
Toggle teammates in and out more quickly
Find members who have no activities (e.g. manually added in the UI or uploaded via CSV)
The Tags filters now supports AND/OR/NOT conditions.
For example, the following filters will select all the members who are both a
Champion
and a
User
, but who aren't part of our
Beta Program
: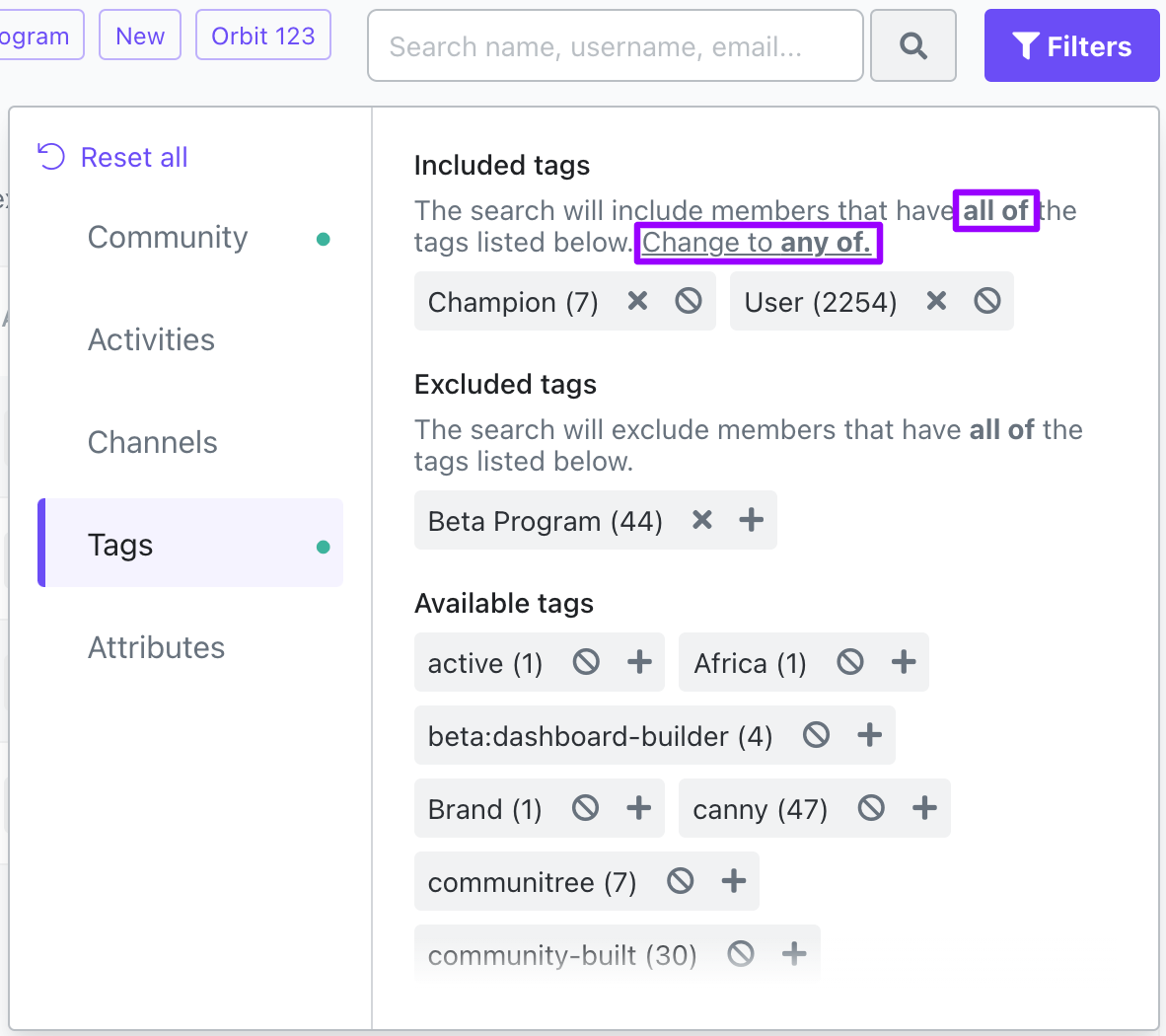 Note the
Change to any of
switch that allows you to toggle between AND and OR conditions.