Now you can drill down into a chart on your report and see which members/activities were part of it. Just go to the Reports tab, go to a chart you're interested in, and click on the View Members or View Activities button in the upper right corner of the chart. It will take you directly to the members list/activities timeline with the same timeframe and filters applied.
Check out the New members example below: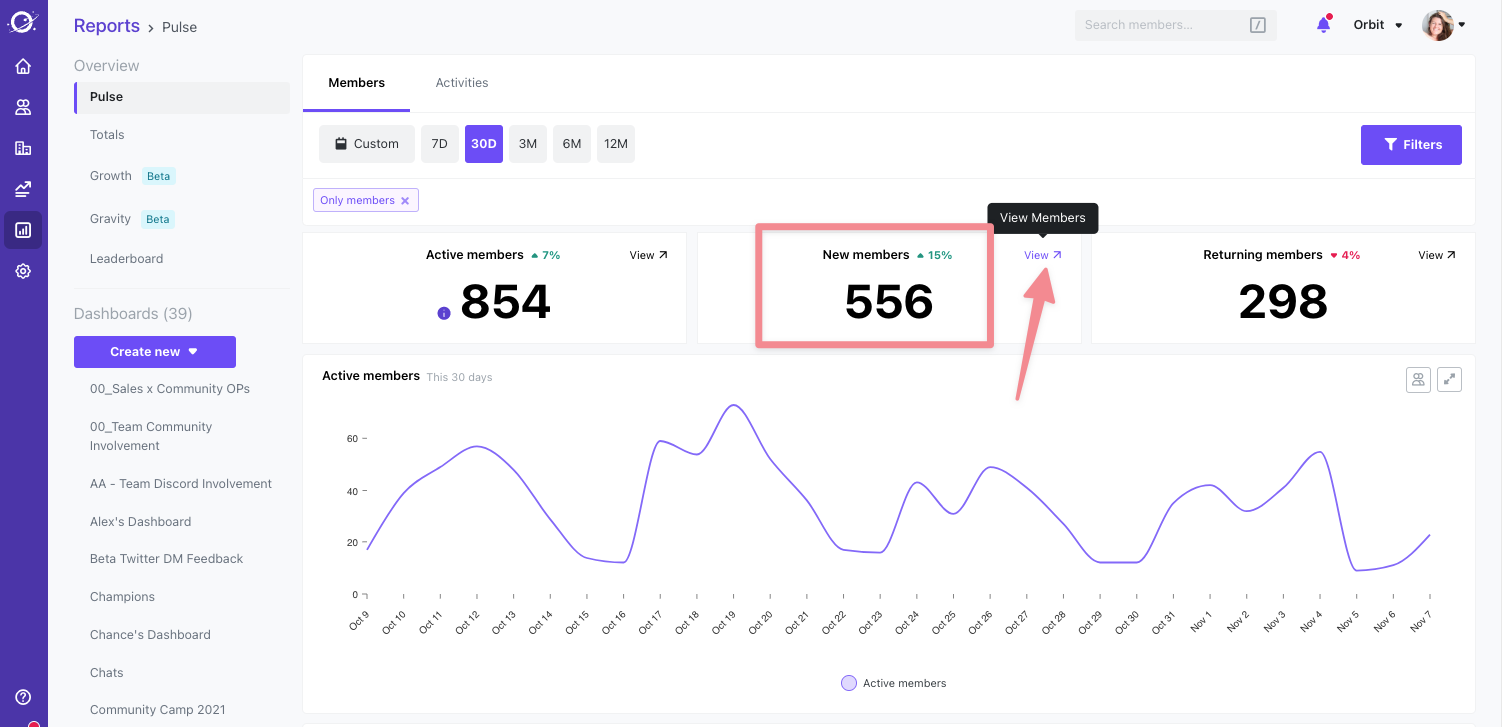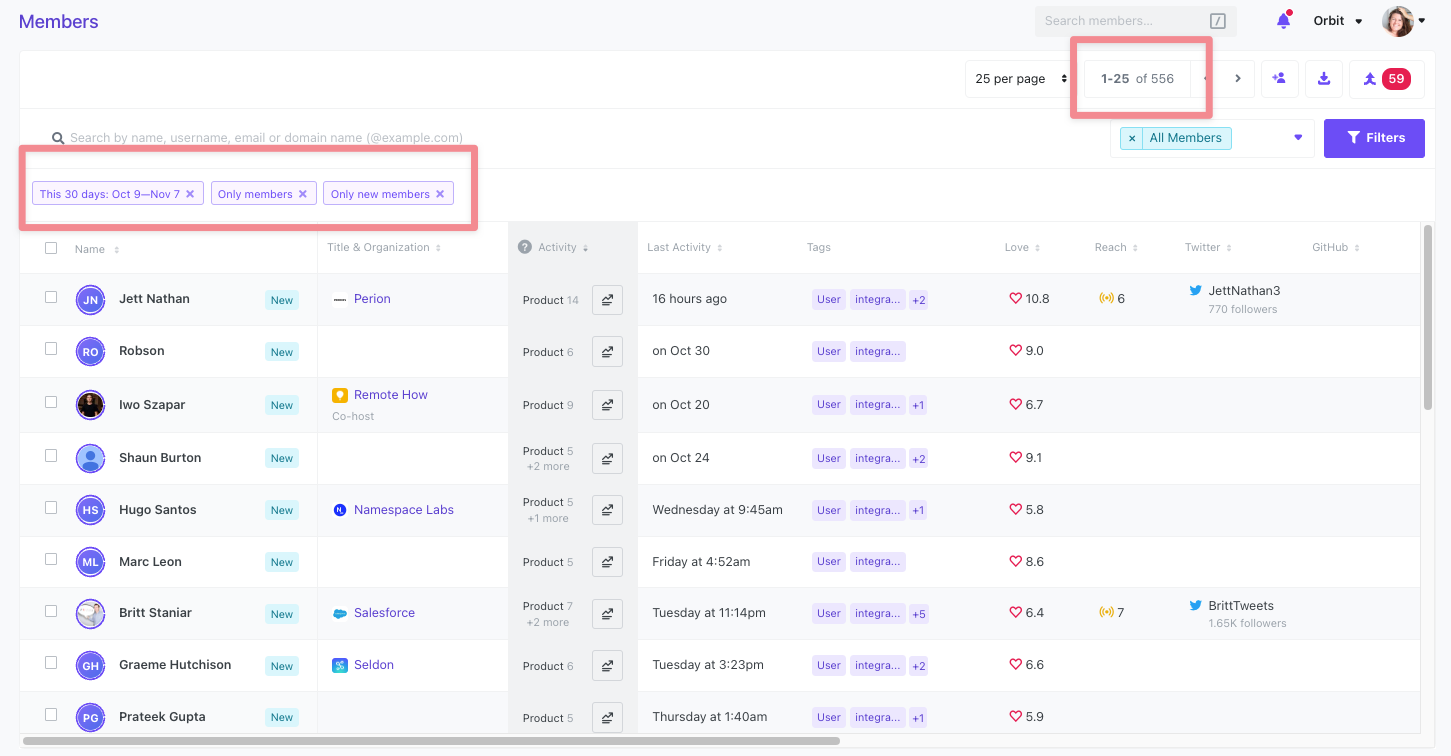 This drill-down button exists on charts in default reports and custom dashboards.