improved
Integrations
Orbit App
Chrome Extension
Head to
Workspace Settings > Productivity Tools
to easily access our Slack Orbit app and Github Chrome Extension.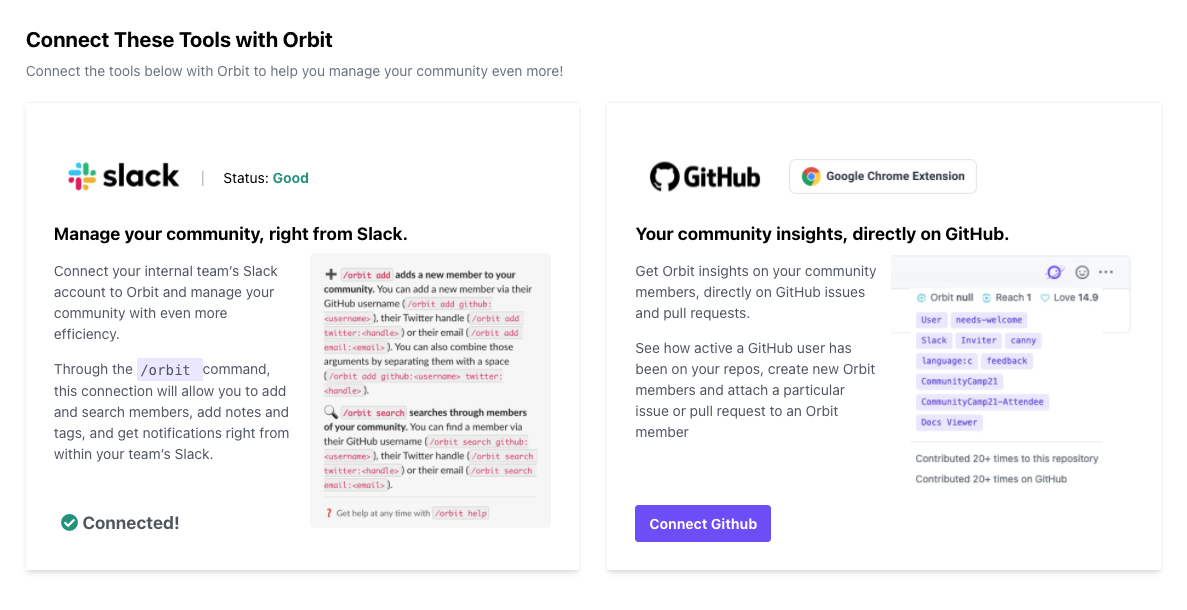 Productivity Tools Overview
Our Slack tool allows you to work directly with your Orbit workspace from your internal Slack channels via the
/orbit
command. This gives you the ability to manually add members, search for members, as well as adding notes and tags without the need to log in to your workspace to do so.
Orbit Chrome Extension for GitHub
Adding the Orbit Extension to your Chrome browser gives you the ability to see your workspace member information directly in GitHub issues and pull requests. You can also use it to create new members and add notes from within GitHub.