Have a hard time keeping track of what's happening in your community across your whole team?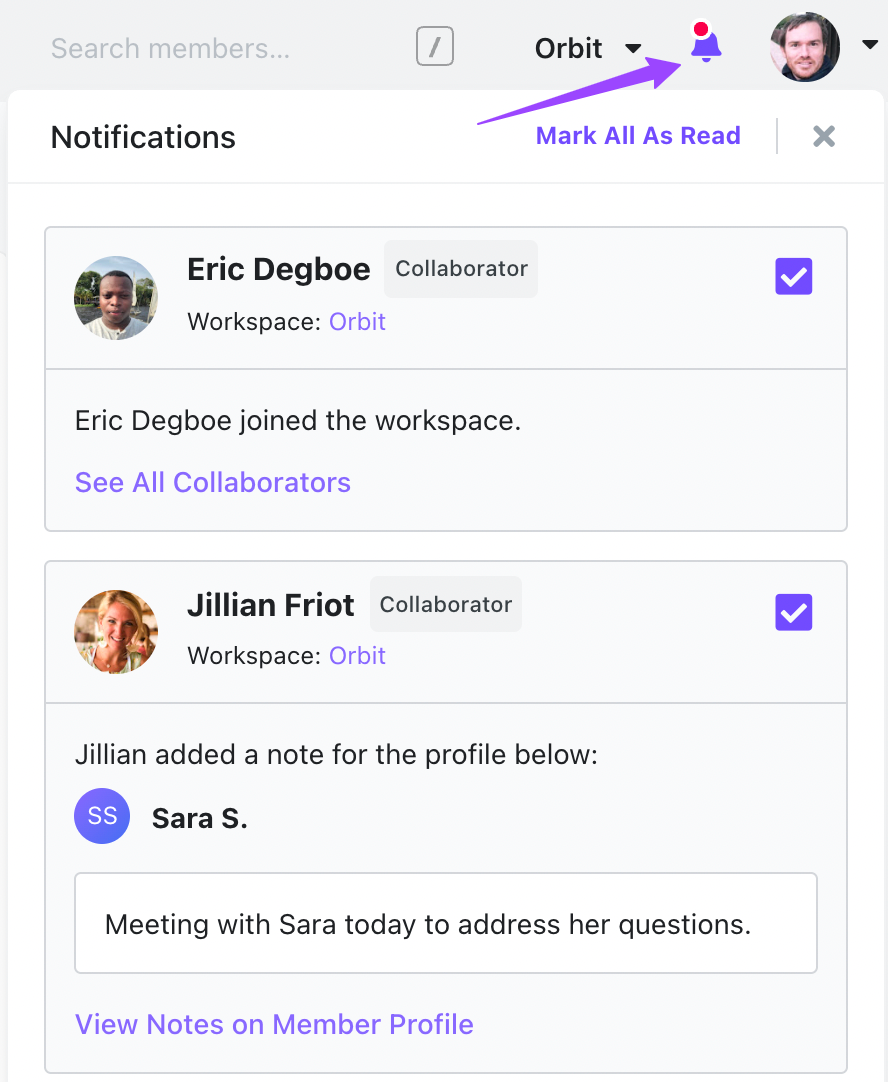 We're excited to release our first set of in-app notifications:
When a member gets their first GitHub Pull Request merged
When a collaborator adds a note to a member
When a collaborator joins or leaves your Orbit workspace
When an integration or CSV import is completed
You can adjust your notification settings from your General Account Settings.
But this is just the start. We're currently working on email notifications and making the experience more consistent with our
Slack app notifications
. In the meantime, let us know about the other notification types that would make you more productive!